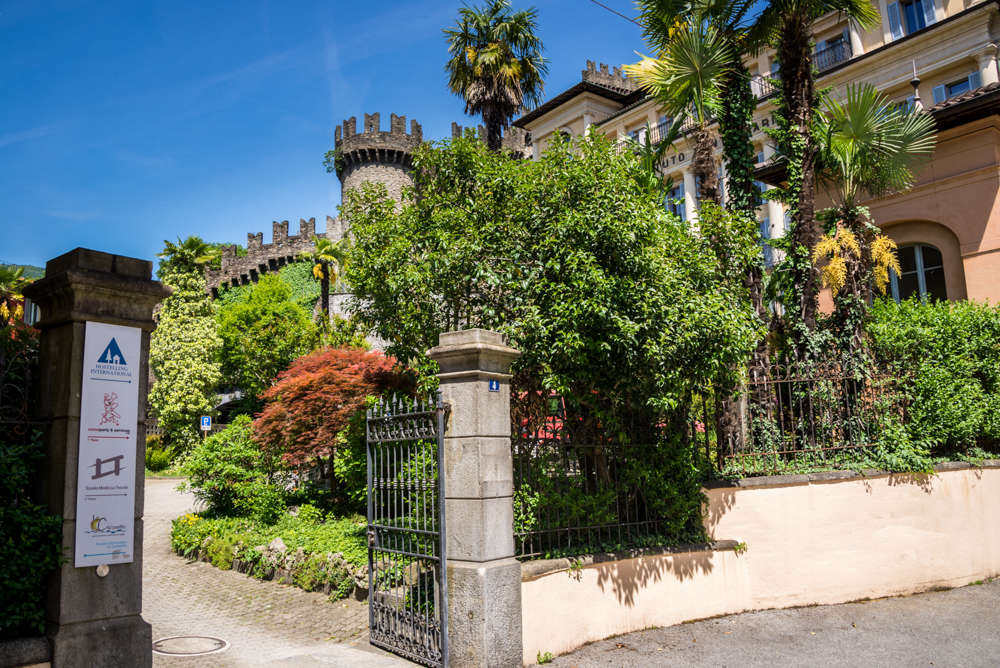 RECEPTION HOURS
8 am - 10 am
3 pm - 8 pm
ADDRESS
Via Nocca 4
6500 Bellinzona
OUR LOCATION
[wpgmza id="1"]
CONTACT US
[contact-form-7 id="699" title="Senza titolo"]
HOW TO REACH US
Our youth hostel is located in the old city centre, at the foot of the Montebello Castle (the second one), nearby the San Giovanni hospital and Cervia parking. It's a light yellow building with 5 floors in classic style.
Exit from Bellinzona North: take the main road Via San Gottardo, direction city centre, keep driving on the Viale Portone until the roundabout than take the direction to Lugano (the third exit). After a few metres, turn to the left and follow our street signs (direction Cervia parking).
Exit from Bellinzona South: take the Via Franco Zorzi road towards the city centre. At the traffic light (on your left you can see the bus stop of Arti e Mestieri) turn right and after about 50 metres turn left (direction Cervia parking place until), keep driving until you reach Piazza Indipendenza (obelisk). From there follow our street sign.
By train: to get from the train station to the hostel, take the Viale Stazione road (through the city – on the left) until Piazza Indipendenza (obelisk) than follow the street signs. It's only about 10 minutes by walk.
Bus: Buses nr 3 and nr 5 from the train station take you to Piazza Indipendenza; from there you can reach the hostel in a few minutes on foot following the youth hostel signs.